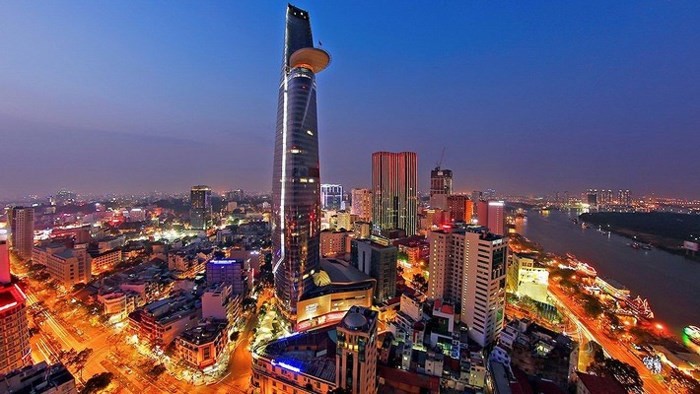 Ho Chi Minh City (Photo: vov.vn)

HCMC witnessed positive signals in the first 2 months of this year. In January, its exports reached 3.4 billion USD, up nearly 32% from last year, contributing more than 1.6 billion USD to the State budget, up 10%. The industrial development index rose more than 15% and the garment sector signed a number of export deals, 70% of them with US partners. In the first month of 2018, the city established more than 2,800 new firms with a total registered capital of more than 860 million USD, up 23%.
Tran Tuan Long, President of Thiết Thạch Construction Investment JS Company, said: "I hope that Vietnam and HCM City will achieve even more outstanding economic achievements than last year, a stellar year for the Vietnamese economy. I hope the business community will thrive and help Vietnam"s economy thrive this year."
Returning to HCMC during the first days of this year, Le Ngoc Lam, a Vietnamese living in Japan, was surprised by how much the city had changed in a short period of time, in infrastructure, policies to facilitate businesses, and especially the strong growth of the startup movement. He said he is extremely glad that the municipal administration is quickly using new mechanisms to develop HCMC and attract talent.
According to Lam, "in order to build a smart city and a qualified team of leaders, policies are needed to support human resource training. To attract talent we need a good salary mechanism. Cadres need to be professionally trained for the long term."
In response to the government motto: "disciplined, incorruptible, active, creative, and effective", HCMC will implement 7 breakthrough programs to improve growth and economic competitiveness in combination with comprehensive economic restructuring.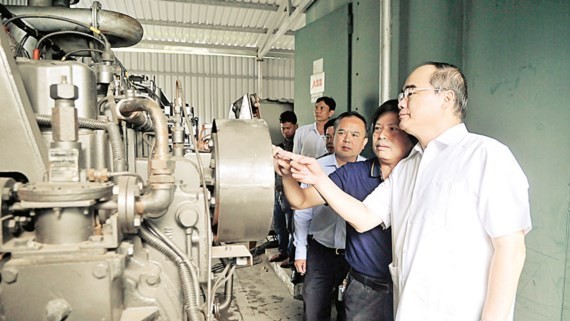 Nguyen Thien Nhan, a Politburo member and Secretary of the municipal Party Committee, visits the Go Cat waste-to-power plant (Photo: SGGP)
Nguyen Thien Nhan, a Politburo member and Secretary of the municipal Party Committee, said that this year HCMC has adopted 3 new breakthrough solutions to create motivation in addition to the 7 breakthrough programs to exploit the new mechanisms.
He said: "The first solution is to fine-tune the management mechanism. Second is building a smart city. And the third solution is to mobilize domestic and foreign consultants to design an innovative urban center which comprises district 9, home to high-tech zones, district 2 with new urban areas and a financial center, and Thu Duc district with 12 universities with more than 1,500 doctorates and lecturers, and 70,000 students."
Nguồn: vovworld.vn